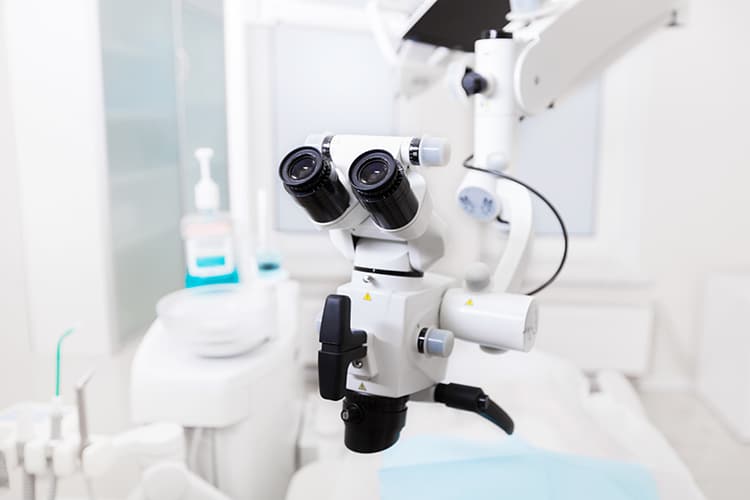 Root canals are necessary when an infection has entered a tooth and become integrated with the dentin or pulp. When an infection or decay extends to the base of a tooth, a root canal is likely the best way to save the tooth and avoid extraction. Most root canals are incredibly effective, and contrary to popular belief, they are a routine process with very minimal risk.
Do I Need a Root Canal?
If you are experiencing sensitivity to hot and cold, severe pain or throbbing, swelling, or an abscess around your tooth, you may need a root canal. Additionally, if your tooth suffers severe damage or trauma, a root canal may be the best way to save a tooth.
What is a Root Canal?
During a root canal, Dr. Brandau will remove the damaged or decayed portion of a tooth. After all of the infected pulp is removed, Dr. Brandau will clean and sterilize the inside of the tooth. He will then fill the hollow space and cover it with a crown for protection.
What Should I Expect After a Root Canal?
Following the root canal, we ask that you maintain a regular at-home oral care routine. You should brush and floss routinely to prevent infection and preserve the health of your surrounding teeth. Dr. Brandau will also ask that you abstain from biting hard foods and objects (like ice and pens) that may harm the crown. Be sure to keep up semi-annual dental hygiene appointments as well.
If you have a severe toothache, or you believe you have another underlying issue, Dr. Brandau is here to help. He will thoroughly examine your teeth and determine the problem. If we find that you do require a root canal, there is no need to worry. Dr. Brandau is exceptionally experienced and it will not be a complicated procedure. To schedule an appointment, call our office today.