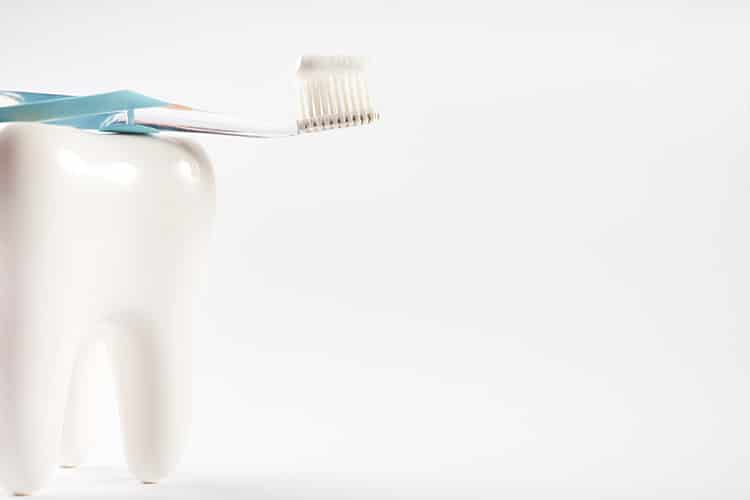 Preventative dentistry enables you to prevent dental issues and even general medical issues. Here are some ways we can help:
Comprehensive Dental Exams
The most vital preventative dental measure is general dental hygiene visits. If your teeth are generally healthy and you do not have orthodontic work, plan to visit every six months. Make sure to write it on your calendar so you always remember your appointment!
A thorough exam, including x-rays, can highlight and help prevent dental issues. In case Dr. Brandau detects an issue, he can begin treatment as soon as possible. The earlier you diagnose a problem, the easier it is to treat.
Comprehensive teeth cleanings do considerably more than at-home cleaning. Plaque and tartar that can harm your teeth and gums can be fully removed with dental instruments. Cleanings at our office will keep your mouth free of potential damages.
Home Dental Care
Home dental care is an important part of preventing dental issues. You should brush and floss at least twice daily. Brush after meals and snacks for added peace of mind.
We recommend you choose food and drinks that are healthy for your teeth. Keep away from sugary, starchy, and acidic items. Have crunchy, fresh vegetables rather than unhealthy junk food like chips or candy. A calcium-rich diet is also great for your oral health, no matter how old you are.
Avoiding Dental Problems
Dental exams in our office, at-home dental care, and a nutritious diet can help you avoid tooth decay and gum disease. This all-encompassing approach can help you prevent oral health issues and keep your teeth healthy for years to come.
Dr. Brandau is passionate about helping everyone maintain excellent oral health. Call us to schedule a dental appointment today.